This post is from my e-portfolio section on my philosophy of librarianship, which was adapted from an assignment of the same name for my reference class. Every librarian should develop a philosophy of librarianship to really assess why they are drawn to this profession. It is also something to look to when you find yourself struggling in your career.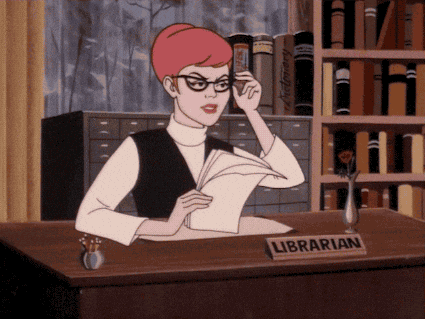 Librarians are service educators. That is, our profession is one of service and education. We are educators of others and ourselves. When thinking about my values as a librarian, I found myself writing down the values of my church and I laughed when I saw how they overlap in so many ways. On deeper inspection, it's not so strange that a set of personal core values would draw a person to a profession that also holds those values. I'm not trying to convert anyone to a tradition, I just want to highlight how intertwined my personal core values are with those of librarianship.
In the Unitarian Universalist (UU) tradition, we believe in the inherent worth and dignity of every person and maintain justice, equity, and compassion in relations with people. These principles echo the first principle of ALA ethics: "We provide the highest level of service to all library users through appropriate and usefully organized resources; equitable service policies; equitable access; and accurate, unbiased, and courteous responses to all requests." We cannot provide the highest level of service without believing in the worth and dignity of people and maintaining justice and equity in relations is providing equitable service to all. It also factors into treating our co-workers with "respect, fairness, and good faith" (ALA Code of Ethics, principle V).
UUs also believe in the "free and responsible search for meaning." Here we see the ethics of intellectual freedom (principle II) and continuing education (principle VIII). Both principles remind librarians that learning is a lifelong process, a value I hold strongly.
Librarians believe in democracy. The ALA holds democracy as a core value of librarianship. The UU fifth principle is "The right of conscience and the use of the democratic process within our congregations and in society at large."
Recently a friend posted a meme on social media that asked: "what book would you be willing to go to prison for?" This meme was designed to spur discussion and it did. Without a thought, I wrote "all of them. As a librarian, it is my duty to protect access to all books and support intellectual freedom." I believed it completely and I defended my position when people asked, "but what about [x title]?" Yes, all of them. It is not for me to judge what knowledge or pleasure another pursues. I firmly believe that libraries are not and cannot be neutral if they are to serve their communities, but I also believe in equality of access and that means defending all books and all patrons' access.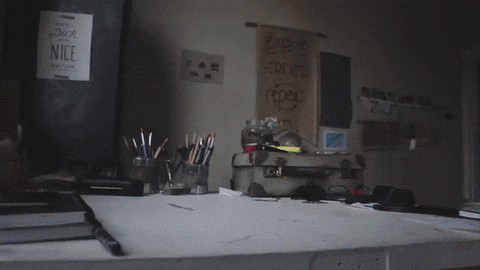 As a participant in the International Librarians Network (ILN) mentoring program, I learned about the challenges librarians face globally in the pursuit of intellectual freedom. Twice I participated, first paired with an early career academic librarian in Nigeria and then an academic librarian in Britain.  Through these interactions, I learned about approaches to service and instruction of librarians abroad. Through ILN, I learned about library service in context and how librarians can assist one another in this globally connected world. Learning and understanding the differences and similarities of library services helped me to expand my own concepts of librarianship. My interests have grown to include greater emphasis on outreach to the community and collaboration with librarians locally and globally.
When I contemplate my professional philosophy, I find myself drawn to Ranganathan's five laws:
Books are for use.
Books are for all; or Every reader his book.
Every book its reader.
Save the time of the reader.
A library is a growing organism.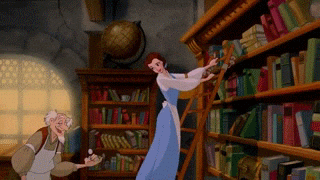 My core values are those echoed in the ALA code of ethics and the ALA principles of librarianship:
Service
Social Justice
Access
Democracy
Intellectual Freedom
Lifelong learning and pursuit of knowledge
Respect and equity for all people
These principles and laws combine to create the philosophy of librarianship I've always had, but could not eloquently express. I strive to serve all people with respect and equality and provide them access to the knowledge and skills to be lifelong learners. I strive to uphold democratic principles to ensure persons the right to free speech and to provide free and equal access to knowledge (Information for All).  I strive to work towards the public good and understand that my profession is one of service and social responsibility, and work as an advocate for libraries and the access to the knowledge they provide. I am a service educator. I am an activist. I am a librarian.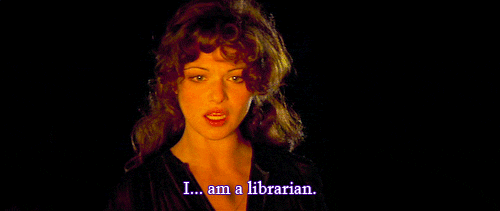 References
American Library Association (2008). Professional ethics. Retrieved from http://www.ala.org/tools/ethics
Unitarian Universalist Association (n.d.) The seven principles.  Retrieved from http://www.uua.org/beliefs/what-we-believe/principles
University of Southern California (2017). Dr. S.R. Ranganathan's five laws of library science.
Retrieved from http://librarysciencedegree.usc.edu/resources/infographics/dr-s-r-ranganathans-five-laws-of-library-science/