One of my favorite movies as a kid was Willy Wonka and the Chocolate Factory. Not becauseI had read and loved the book or because I identified with any of the characters but mostly because I identified with chocolate and I loved Gene Wilder in everything he's done.
1.  Generate a Buzz
Publicity if your friend. Wonka Mania drove interest about a factory that had been closed for years. People would walk by and wonder what was happening inside. Don't let this happen to your library. Sure, everyone knows about the library (or you should hope they do) but that doesn't mean you don't have to market to your audience. Don't be so quiet everyone thinks the library isn't open. Reach out and publicize what your library is doing. Build relationships with teachers, administrators, parents, board members (if applicable) and local and state representatives. All these people can impact your library so you should get to know them and let them know what your library is up to. Talk about what your students are doing in the library. Remember that marketing is about "students, not stuff"(LeGarde, 2013).
Advertise to the students as well. Let them know what they can find and do in the library.
2. Interactivity is key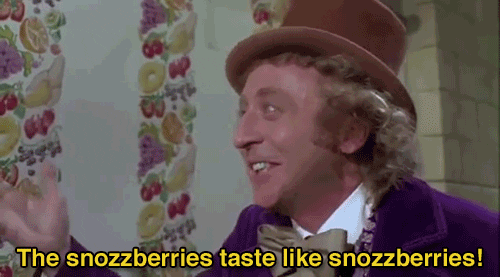 Libraries are not and should not be rooms of books and nothing else. Even if they were, the act of browsing is interactive. Look at your space and think of ways that you can make your library more interactive. This can be applying bookstore principles (Rippel, 2007) for browsing, it can be providing flexible spaces for use (Cranz & Cha, 2006) creating spaces for collaboration and creativity. This is about creating a learning commons where students don't just use the library, they are part of it. (Loertscher & Koechlin, 2014).
3. Develop a "World of Pure Imagination"
Now that you have that song in your head, think about the lyrics: "If you want to view paradise, simply look around and view it. Anything you want to, do it. Want to change the world? There's nothing to it." <– This is my vision for a library. Libraries should be spaces for inquiry and exploration for information use and creation. (Loertscher & Koechlin, 2014; Weiner, Doan, & Kirkwood, 2010) If your students want to change the world (hello civics), there should be nothing to it, the library should provide the tools. This could be makerspaces, video and audio editing, whiteboards, or a collaboration corner–anything that engages your students to find and create knowledge.
4. The librarian is as important as the library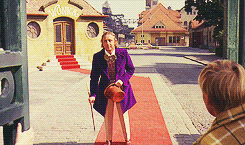 If the school librarian hides in a back corner and never interacts with the students or faculty, the library will fail. Too often people talk about the importance of school libraries in student achievement, but it's really the librarian who creates an environment and programs that boosts achievement (Lance, Rodney, & Hamilton-Pennell, 2000).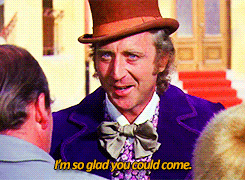 As a school librarian it is your job to support the teachers, the students and the school community. This means seeking out and developing avenues for collaboration and co-teaching. Librarianship is a service-oriented position. The librarian must be open and welcoming-to teachers, to students and to new ideas and technologies.
5. Give it to the kids (and teachers)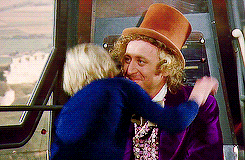 Ultimately, the school library isn't your library, it belongs to the students and teachers. They should have a say in the use of the space and the programs involved. If you're not getting their input then you aren't fostering a learning commons that supports everyone. Not having teacher input prevents you from creating a collection that supports curriculum. Lack of student input prevents you from creating a library space that meets their needs and is representative of them. I suggest that any strong school library program involve the students and teachers as much as possible. This could mean forming a library committee that has students, teachers, and parents. It could mean having student volunteers. There are many ways that you can involve the students in making the library a space for them. Kids have ideas about their ideal school library (Stidham, 2010). It's not your library, it's theirs.
Proper marketing and relationship building, creating a space and programs that foster inquiry and imagination, being a present and available librarian and allowing students to have ownership over their library are proven elements of successful libraries. If you strive to provide all of these to your students, you'll be giving them the golden ticket to success.
References
Cranz, G., & Cha, E. (2006). Body-conscious design in a teen space: Post-occupancy evaluation of an innovative public library. PUBLIC LIBRARIES-CHICAGO-PUBLIC LIBRARY ASSOCIATION-, 45(6), 48.
Lance, K. C., Rodney, M. J., & Hamilton-Pennell, C. (2000). How School Librarians Help Kids Achieve Standards: The Second Colorado Study. Retrieved from http://files.eric.ed.gov/fulltext/ED445698.pdf
LeGarde, J. (2013). School library marketing 101: It's about students not stuff. [Weblog post]. The Adventures of Library Girl. Retrieved from http://www.librarygirl.net/2013/04/school-library-marketing-101-its-about.html
Loertscher, D. V., & Koechlin, C. (2014). Climbing to excellence: Defining characteristics of successful learning commons. Knowledge Quest, 42(4), E1.
Rippel, C. (2003). What libraries can learn from bookstores: Applying bookstore design to public libraries. Retrieved on, 8(11), 2009.
Stidham, S. (2010). If kids designed school libraries: The top-10 list + wild things. In  Dickinson, G. K. & Repman, J., Eds (2015). School Library Management, seventh edition. Santa Barbara: Linworth.
Weiner, S. A., Doan, T., & Kirkwood, H. (2010). The learning commons as a locus for information literacy. College & Undergraduate Libraries, 17(2-3), 192-212.