First, to get this out of the way, I am a grammar nerd and still I had to take a moment to remember enquire vs inquire. For some more detail on that here's the Oxford Dictionary post about that.
And onto the topic: Enquiring librarians want to know: what inspires you as a librarian? What resources do you draw upon for inspiration? What and who is in your Personal Learning Network?
See what I did there? I brought in a new term.  Personal Learning Network. What is it? Why do I need it? Do I need it?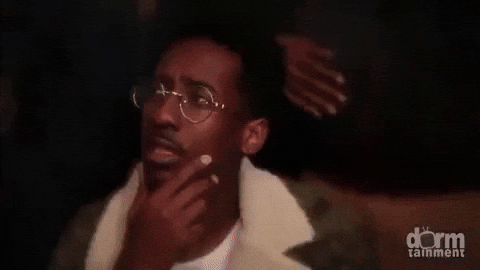 A personal learning network is your network of people, websites, references, etc from which/whom you learn and interact for further growth. There are a lot of videos and blog posts about them, so I'll let you hone your searching skills there and talk about *my* PLN.
My PLN is not all in one place, but Symbaloo is the closest I have to that.  Here I have bookmarked my most used sites. Right now they lean towards school and what I need for classes. As I get out into the working world more I'm sure some of these will change (for example, I probably won't need a tile for Canvas anymore).
From here I can also access my other PLNs on Facebook and Twitter. I'm in a lot of groups on Facebook that talk about being a student, being a librarian, being a teacher, etc. I follow organizations on FB. On Twitter I follow a lot of librarians and teachers, as well as organizations and way more politics than is good for my blood pressure.
Down the right of my webmix are some blogs I follow and tools I use for classes. There's also frequent sites I may need for work or school and tools that I want to use in the future.
So what have I learned from my PLN? I've learned about new technology in education. How to apply common core in libraries. I've learned what the pressing issues in education are and how to address them. I've learned how politics and education intersect at the school, district, state and federal levels. I engage with other educators during Twitter chat events. I've learned about new webinars that I want to take.
You probably already have a PLN even if that's not what you call it. You probably have book marked links or blogs you follow. That's a PLN. You probably have people you chat with about your job at school, work or online. That's a PLN. The central aspect is you. From there it's all the resources you have at your disposal. I have mine collated into Symbaloo because it was an assignment in a class and I liked it so much I keep using it. You don't need it to be fancy, you just need it to be.
Oh, and yeah, I did Google that for you:
Professional Development 2.0 for Librarians: Developing an Online Personal Learning Network (PLN)
Create a Personal Learning Network that Works for You
Twitter Hashtags: #EdChat #EdTech, #libchat #TLChat #GeniusHour #pblchat